Did your parents throw out your Transformers after you got older? Did you play them until the pieces fell apart. Of course you did. Toys are meant to be played with. As an adult though, we wish we had the presence of mind to save a few of them from being played and destroyed. That's because today, vintage G1 Transformers are highly sought after by toy collectors on the secondary market. Those that come with packaging boxes are even more rare. Be ready to pony up some real cash for an original Transformers toy.
If you are hunting for an original G1 Transformers character, we recommend the following online stores that can make your childhood dreams come true again. Before you get started, check out some G1 resources, like classic Transformers G1 catalogs and the best Transformers book featuring list of all the G1 figures. You excited yet?
1. TransformerLand.com

Transformerland.com has the most comprehensive vintage Transformers available for sale. Other than a great variety, each toy is shown with pictures and a grade, giving you the most accurate information possible. Parts and weapons are available as well.
2. TFsource.com

TFsource is a great online shop for current and original Transformers toys. If you have highly collectible toys to offer, they will pay competitive prices to purchase it from you.
3. EBay

Of course Ebay is still a viable option for those of you looking to get a great deal on vintage Transformers. With Ebay's ultra-friendly buyer protection, sometimes it's just easier to purchase from a popular online marketplace if you can find what you're looking for. But please don't abuse the buyer protection program!
Add this handmade G1 characters coaster set (Optimus Prime, Megatron, Bumblebee and Starscream) to your Transformers collection!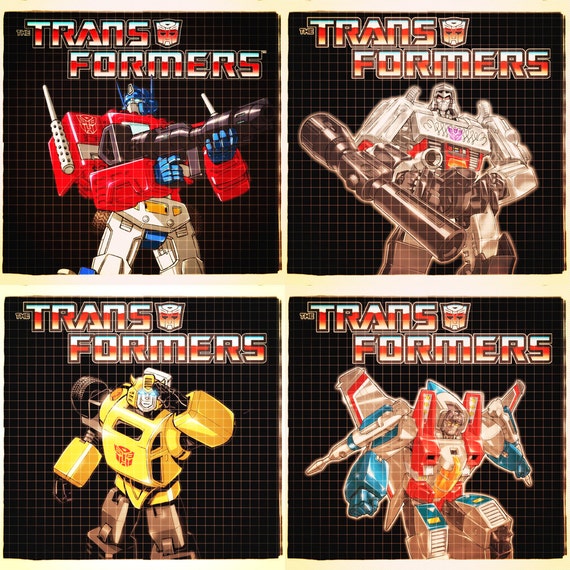 Buy from Etsy
What to Read Next