Super7's vintage Masters of the Universe (MOTU) lineup features 5.5 inch toy figures with vintage custom character history card and has new and original art on the back of each card. They come with accessories and are done in Funimation series style.
Epic Battles 2-Pack
He-Man 5.5″ Action Figure with Power Sword, Half-Sword and Shield
Skeletor 5.5″ Action Figure with Havoc Staff, Power Sword and Half-Sword
She-Ra 5.5″ Action Figure with Sword of Protection, Shield and Sword
Hordak 5.5″ Action Figure with Arm Cannon and Crossbow
Stridor

Wave 1
He-Man, Skeletor, She-Ra, Hordak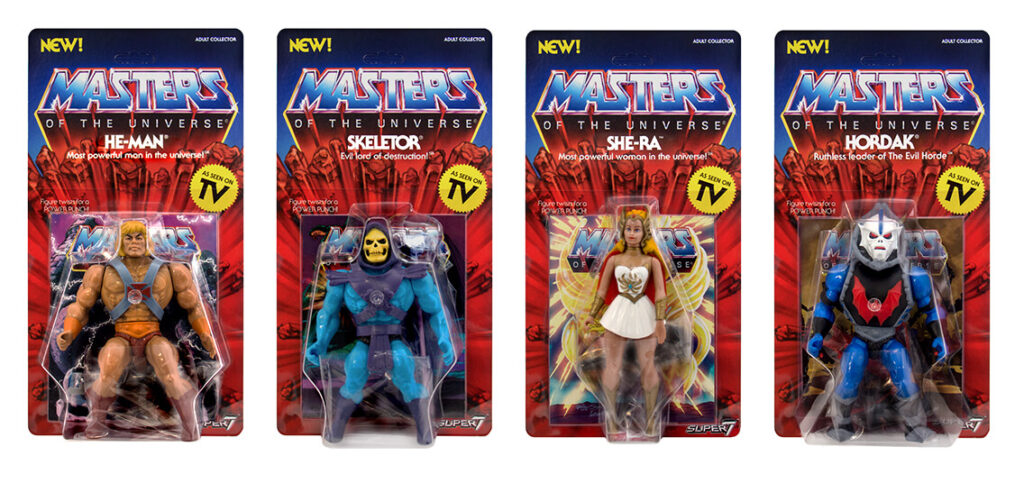 Wave 2
Robot He-Man, Teela, Beast Man and Man-At-Arms
Special figures include He-Ro and Eldor

Wave 3
Prince Adam, Trap Jaw, Mer-Man, and Orko
Special figures include golden statue He-Man, crystal Man-At-Arms, and Frozen Teela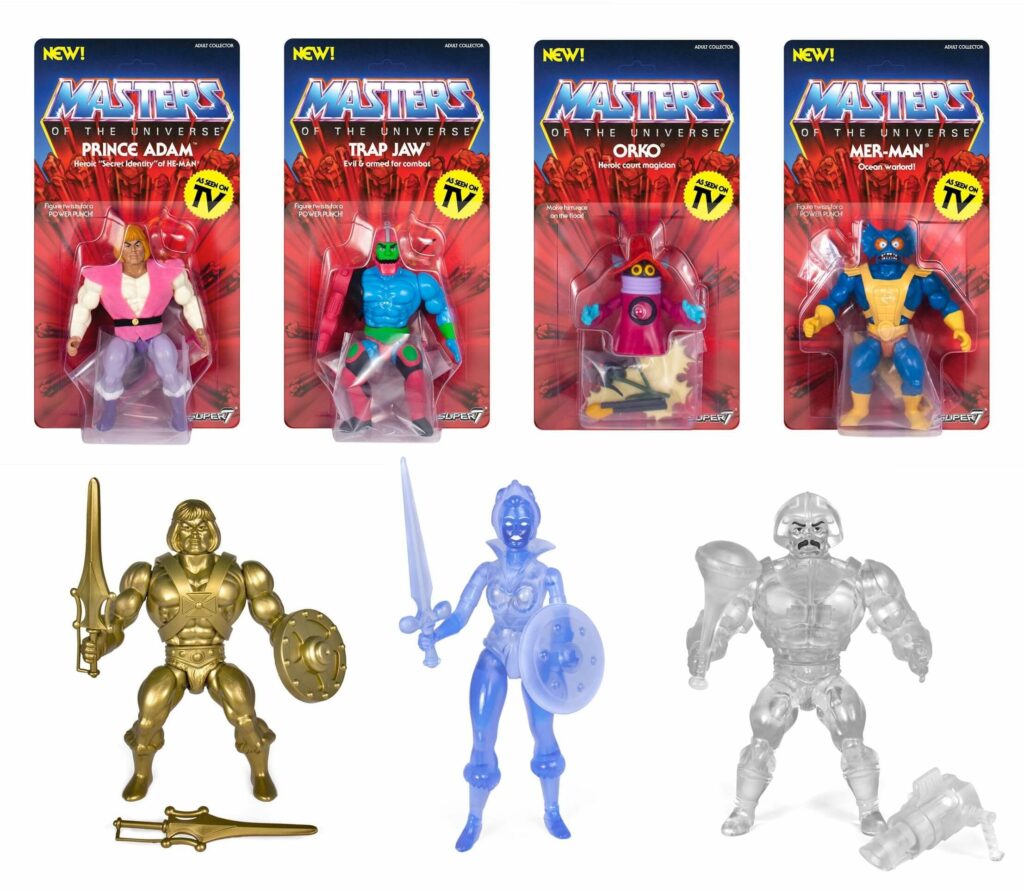 Wave 4
Buzz Off, Evil Seed, Evil-Lyn, Shadow Weaver, and Stratos
Special figures include Shadow Orko and Transforming He-Man

Super7 description
By the Power of Grayskull! Super7 is proud to present the MOTU Vintage Collection, the original Masters of the Universe action figures re-imagined to match the character designs from the animated cartoon!
The MOTU Vintage Figures all feature a spring loaded mechanism: Turn the waist and they swing back with a punch! The packaging includes a custom character history card with the figure and has new and original art on the back of each card by classic MOTU artist Errol McCarthy.
The past meets the present with Super7's MOTU Vintage Collection to create something new for the MOTU Universe!
What to Read Next